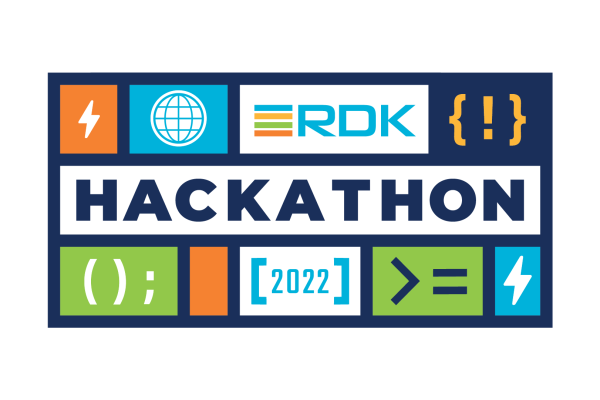 Be a part of the 2022 RDK Hackathon by submitting your feature, innovation, solution, or concept for the RDK code.
Team Velope, from Velope Inc.
Team Velope worked on Concept 2, Multi-experience Apps, using Lightning to develop a family coloring book. Families scan a QR code with their mobile devices to connect and draw in real time on their TV, populating a shared coloring book with a range of colors and marker sizes.
Congratulations to Michael Gregor, David Molina, Leonardo Zenoni, Deniz Coker, and Luis Fernandez!
September 9
– September 26
Winning entry
presented at
Teams may be formed by any RDK licensee
Create your own team of one to five members
All entries submitted become the property of RDK
Entries may be added to the RDK open source code
Email questions to info@rdkcentral.com
September 9 — Registration opens; teams can begin submitting concepts to RDK
September 26 — Deadline for registration and submitting concepts
September 28 — RDK provides final approval for new concepts
October 3 — Hackathon begins
October 28 — Deadline for submitting projects
November 14-18 — Finalist presentations to judges
November 21 — Winner announced
December — Winner presents at RDK Webinar
You may choose from one of the following approved concepts submitted by RDK and our partner companies or submit a concept of your own. Submitted concepts will be reviewed for approval by RDK.
Concept 1: Hand Gesture Control
Concept 1: Hand Gesture Control
Use hand gesture to allow RDK device/TV controls, identify hand gestures through a camera device connected to RDK device/TV.
Use Case: 
Demonstrate video play/pause functionality, screen navigation.
Concept 2: Multi-experience apps
Concept 2: Multi-experience Apps
What can you do with Lightning? Build an App for inter device communication, that enable multiple people to get connected from different devices and can interact with each other or play games together or enhance watching TV together.
Use Case: 
STB to STB / STB to Mobile /STB to any other device connectedness.
Sample websocket cloud sever will be provided.
Concept 3: Mobile App - Video / Broadband
Concept 3: Mobile App - Video/Broadband
RDKV : User should be able to connect to the RDKV device using a mobile app and allow to control the device. 
The mobile app should be able to utilize the facilities available in the mobile to simplify the user interaction with the box/tv
RDKB :  Provide easy access to manage your Home gateway device with your mobile devices. User should be able to access their home Gateway, router features, settings and configuration using a mobile app connected to Wifi.
Use Case: 
RDKV : Key Navigation
RDKB : View Network device and Wifi details
Concept 4: RDK on your device
Concept 4: RDK on your device
Are you an electronics enthusiast? Do you have a spare board lying around? Can you bring RDK up on your board? Welcoming all community members to bring up RDK on reference boards other than RPI.
Use Case:
RDKV: Reference UI and video playback on the device.
RDKB: Minimal service required to bring up WAN connectivity and launch webUI.
Concept 5: Internet Security Assistance
Concept 5: Internet Security Assistance 
Alert users in case a suspicious URL/server is being contacted by any device in the LAN. An agent running in RDK-B device which can monitor traffic and map it against a vulnerable sites.
Use Case: 
Gateway should be able to block  suspicious url at the network level.
Concept 6: Ad-Blocker in RDKB Gateway
Concept 6: Ad blocker in RDKB Gateway
Integrate an ad blocker to RDKB device.
Use Case: 
Block advertisement traffic at network level. Ref : Pi-Hole
Concept 7: IDE for RDK
To augment the software development process, enable plugin to standard IDE like VS Code or Eclipse.
Use Case: 
Ability to write, build, compile, and run a native RDK component or application via an IDE.
All projects will be reviewed by an internal RDK team which will select 3 finalists. The finalists will present to a panel of judges for final judging and selection of one winner.
Judging rubric:
Clarity of stated goal — up to 5 points
Extent to which stated concept is achieved — up to 10 points
Quality of final code submitted — up to 20 points
Performance of product or feature — up to 20 points
Quality of supporting documentation — up to 10 points
Quality of final presentation — up to 5 points
Complexity of design — up to 5 points
Total maximum points: 75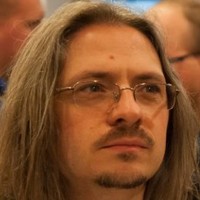 Chief Architect, Broadband Devices | Deutsche Telekom
Wouter is the chief architect of Deutsche Telekom's broadband devices, with a long history of developing and deploying gateways and wireless extenders in many operator networks, after a career as an embedded hacker. He brings his two decade long engagement in open source development to the RDK community.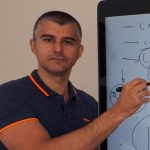 Director, Solution Architecture | RDK
Jose Ramon joined the RDK team as Director of Solution Architecture the 1st of April of 2021, where he is working with our broadband partners to create common technical solutions for the RDK-B community and providing guidance in the design and evolution of RDK-B, that will facilitate the adoption of new services. Over the last 20 years Jose Ramon has held relevant technical positions in companies such as Siemens, Nokia, Alcatel-Lucent, Tekelec and Tele2, where he was designing, developing, and deploying solutions in mobile, access, core, and triple play networks. Most recently Jose Ramon was working as RDK-B Software Architect at Liberty Global for the last five years before joining the RDK
team.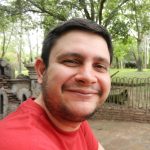 UX Development Team, STBs | NOS
Nuno Faria leads the UX Development Team for STBs at NOS Inovação, with special interest in UI Frameworks for embedded devices. While mainly focusing on embedded software development, other areas of interest include VR/AR, Voice-Controlled Virtual Assistants, IoT solutions and 3D printing (FDM/MSLA).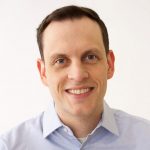 Distinguished Engineer, RDK-V | Comcast
Michael is a software engineer on the RDK Video team at Comcast, and his focus is contributing to and leading software initiatives on the RDK Video platform. He has a strong background in embedded software development and computer graphics.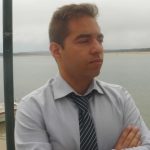 Principal Engineer, Home Gateways Team | NOS
Nuno Martins is a principal engineer on the Home Gateways development team for the RDK-b projects. He participated in European Research projects (ULOOP, TIMBUS) and is currently on MIRAI and turntable. Martins received his Msc Software Engineering degree, focused on network and distributed computing, from Nova University of Lisbon, Portugal. Aside from his work at NOS on the Home Gateways, other areas of interest are cybersecurity, IoT solutions, and piloting small drones.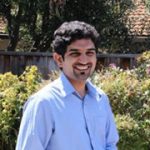 Distinguished Engineer | Comcast
Khem Raj is a Distinguished Engineer at Comcast, helping several open source initiatives within the company: He is guiding the company's adoption of open source software, and organization transition to an active contributor to the open source components used in the RDK settop software stack. He is also actively working on making the RDK community adopt the RDK framework for future multimedia devices and home connectivity. He is member of Yocto Project advisory board, and member of the technical steering Committee for yocto project.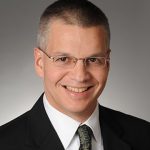 Head of Technology | RDK
Rob, a 25 year veteran of the telecommunications industry, has been a member of the RDK team since its inception in 2013. Rob oversees technical activities for the RDK including architecture,
community roadmap, and collaborative development.