KAON's Technology Leadership
KAON is a leading provider of digital set top box and broadband CPE for Pay TV and Broadband service operators in more than 90 countries around the world. With the world-leading technology leadership and strategic partnerships with CAS, Middleware and System Integrators within the ecosystem, we are playing a leading role to innovate TV experience and home networking environment by integrating and creating end-to-end solutions.
KAON recently joined the RDK Accelerator program, and became one of the vendors who can deliver the RDK platform on its set-top boxes. KAON is planning to expand its RDK line-up across full set-top boxes embracing IPTV, OTT, cable, and voice-enabled set-top boxes.
Provides the complete end-to-end solution from hardware, software, and device management solution.
Market Proven Experience
with DVB & CAS Integration
TV input framework for both IPTV & DVB
EPG/Guide Manager, PVR/DVR controller, and Time-shift manager support
Integrating operator's OTT service & VOD content
Integrating 3rd Party OTT/SVOD services.
​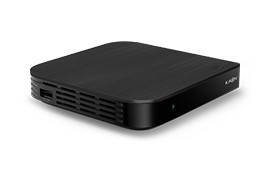 8.5K DMIPS
Memory (256MB Flash + 1GB DDR)
Compact size design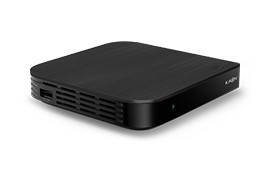 8.5K DMIPS
Memory (256MB Flash + 1GB DDR)
Compact sized design
8.5K DMIPS
Memory (256MB Flash + 1GB DDR)
Far-field Voice Control Enabled Set-top Box

24K DMIPS
Wi-Fi 6 embedded
KAON's RDK Video Accelerator is a powerful and elegant reference set-top box that comes pre-integrated with the RDK application framework and the Metrological App Store.
Steve Heeb, President and GM, RDK Management, LLC, Digital TV Europe (2019. Sep. 24)