Accenture can help you to supercharge your business, moving from disrupted to disruptor. From strategy to operations Accenture works with TV and digital video businesses on everything from set-top boxes and digital video platforms to agile process transformation and product innovation. Our long association with RDK, including our role as official manager of its code base, gives us a unique insight when it comes to helping companies take advantage of it. We help companies use the RDK platform to:
- Accelerate product innovation
- Turn data into insights that drive monetization
- Integrate technologies to secure the home
- Empower developer communities
- Transform into more Agile organizations
- Focus product investments on value and reduce waste
- Bring together every part of the business to maximize value delivery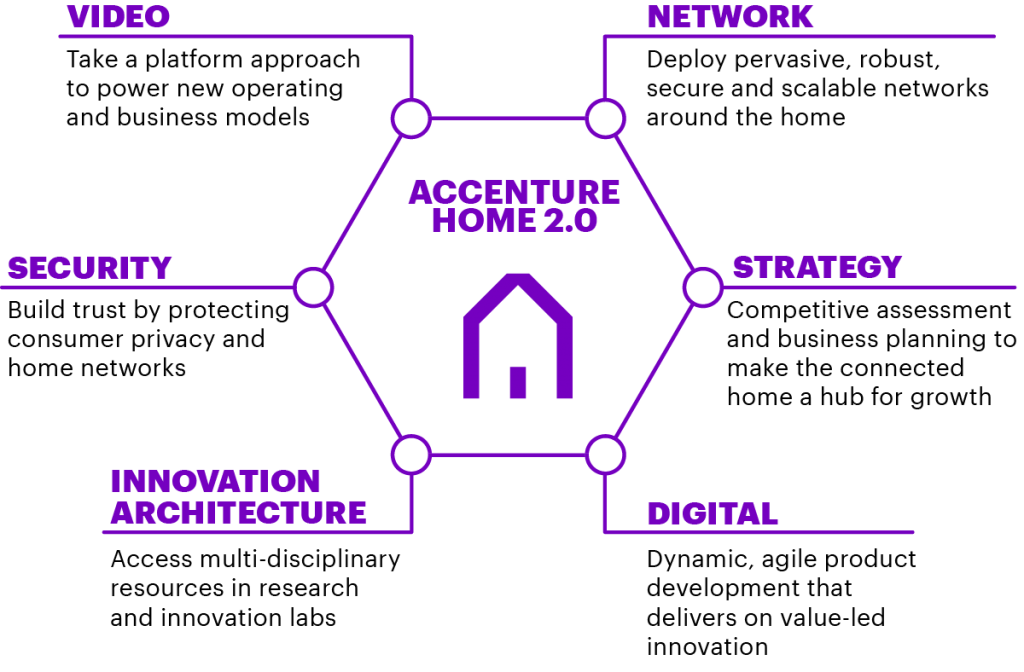 Embrace the Home 2.0 Opportunity
RDK software creates exciting opportunities for product growth and innovation in the home: richer customer experiences, reduced cost-to-serve, deep user insights and new business models. With Accenture's support, companies can boost their product innovation, improve the effectiveness of their product development and make better use of valuable data to realize their vision for Home 2.0. Learn more at www.accenture.com/digitalvideo.
"With Accenture Digital Video we have deployed a continuous integration process that accelerates release frequency and improves code quality."